Here I am, Sunday night, with barely any knitting progress to show for my week (or other random productivity, for that matter), and facing Monday morning with a pout. I was barely home all week! Didn't get enough sleep! Didn't knit much at all! Waaah! I did get a few more inches done on Lucky's back, but that's about it.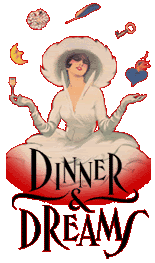 I have to share a couple of things that I did do this extra busy busy week. On Wednesday night I went to Teatro ZinZanni with a dozen ladies I work with. If you live in (or visit) Seattle or San Francisco, this is a real treat. It's basically dinner theater or cabaret in a big "tent" and while you are served fantastic courses, a whole staff of acrobats, singers, comedians, jugglers, tumblers, etc. pose as the wait staff and entertain you all night. It was a hoot to be there with girlies from work. Martha Davis of The Motels is currently a guest... that voice is instantly recognizable!


Thursday night I hung out with sisters and niecey, she's so stinking entertaining at 14 months, you just wouldn't believe it.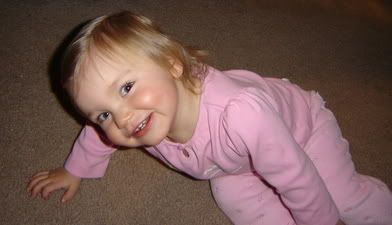 Friday we had an event in the evening at school... let's say it was 70 degrees and gorgeous in Seattle and it was *really* hard to be there! So afterward, about 5 of us went to a neighborhood pub and made up for the sorrows and stresses of the week. I found out, for the second time this month, that I am a serious Lightweight Cheap Date who can't handle her booze. I had two pints of hard cider over 3-4 hours and was totally goofy. And had a headache the next day. Bah!

Here's hoping that the week to come will have more time for knitting and other homey pursuits.

goodkarma

p.s. I would love to learn how to write pop-up windows for my bloggity blog. I'd also love to learn how to write pop-up slide-shows, a la fluffa!. Does anyone know of decent tutorials for learning these skills? I have a feeling that they're really simple and I just don't know how. Spanks!