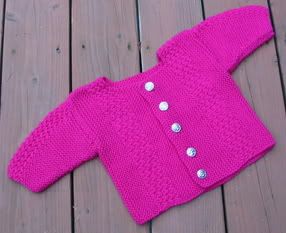 Yeah! Luna's Haiku is finished and delivered. Today was her 1st birthday, the sweet thing!

Pattern Source: Knitty.com Haiku by Kristi Porter
Yarn: Brown Sheep's Cotton Fleece in Cherry Moon

I loved this pattern. I loved this yarn. The drape, the stitch definition, yum. I'll be making more of these for future bambinis. My only problem was the buttons. It was hard to find something that would go well with this color, even though I was really looking for something whimsical, like Fimo buttons or something cute and child-like. I ended up with Austrian silver buttons that I think look pretty.




Show and Tell