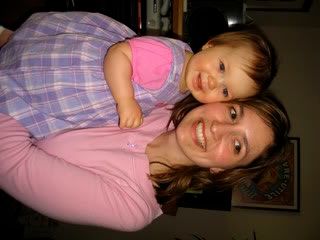 For the first time, I didn't plan Mother's Day for everyone else. And by that, I mean for my husband and my brother. They're the kind of guys who mean well but wait until the last possible moment to even think about cards or gifts or plans.

This year I just sat back and let them figure it all out.
After my brother (I almost typed "bother", how 2nd grade) treated mom, Peanut and I to a lovely brunch, I took the little one to one of my favorite
yarn shops
for their Mother's Day sale. I treated myself to four skeins of Cotton Fleece in Caribbean Sea, as I've been considering a
Rusted Root
for myself, with a few tweaks now that I've done my homework and re-read my Barbara Walker (
Knitting From The Top
).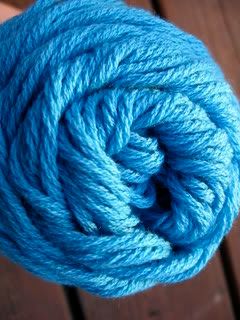 I don't know from Caribbean Sea, but I do know my Adriatic Sea...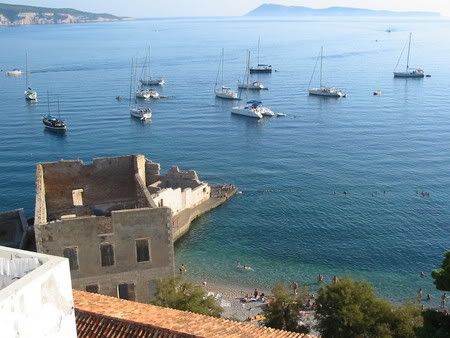 ...photo of Croatian Isle of Vis, Village Komiža, on a trip with my mom... we went together to find our roots a few years ago. Talk about coming full circle on Mother's Day!