Goodkarma family is happy to get out and enjoy the good weather!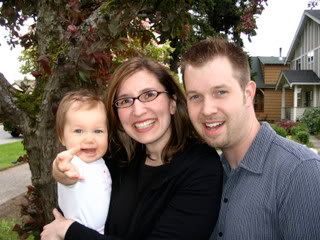 I'm coming around the bend on two projects, and you know what that means... time to start something new before I actually (ever? haha) finish them! I've got my copy of Rusted Root here, and I've got my lovely blue Cotton Fleece. I'm looking forward to starting this top soon but want to think it through before diving in.
1. Which size to knit? Size M is 36-39 and size L is 40-43. Too much variance in the sizes to make me feel comfortable. I usually choose a 39 or 40, so you can see my dilemma. If you've knit RR, especially in Cotton Fleece, can you tell me the actual finished bust measurement of your sweater and which size you knit?
2. I think the neckline is a bit too high for me, so I want to modify it a bit. At the same time, I don't want to fiddle too much with the overall design. I'm spending some time with Barbara Walker as I think this through a little.
3. Must. add. waist shaping. For shizzle. At least that will be the easiest part of it all!