Well, there you have it. I told all of you about my plan to start running after having done it only once. Then a bunch of you said, way to go! and hey, thanks for motivating me to do it, too! and yeah, let's all go running!

So now I have to continue.

Last night, it happened to be raining cats and dogs when I wanted to go running, so I struck a deal with myself: I would stay home and knit if, and only if, I promised to go the next day, no matter what. So I stayed in and finished seaming Raspberry Jacke! I even crocheted the front opening, complete with buttonholes. Now I just need to go out and find some suitable buttons, weave in 1,487 ends, and wear a minimizer bra when I wear the thing. Yep, it might be a tad small. I'll see what it looks like with a better bra and a light steaming.

Now I have to go run!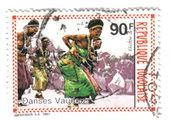 Oh, one more thing, and I promise I'm not procrastinating. Okay, well, maybe a little. I saw this cool new site called Postcrossing -- like Bookcrossing, only with postcards -- at Lolly's site and signed up today. I'm sending my first postcard to an interesting woman in Dusseldorf! Das finde ich ausgezeichnet!!

Okay, now I have to go run!