Dear Karma,


Since school started, I've noticed your attention has -- temporarily, I'm sure! -- shifted away from yarn and your blog and toward crayons and spiral notebooks. Just thought I'd check in and see how you're doing. I wonder what it's like to teach 4th grade instead of 1st or 2nd. I'll bet the kids are just the same, only taller.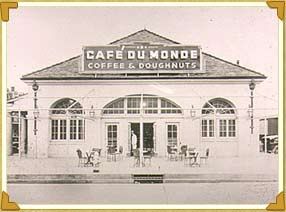 I noticed, too, that you've been spending more time in front of the TV than usual, upset by images of New Orleans, and I would be jealous of that ugly box but I know you have fond memories of jumbalaya and beignets and jazz music in the Quarter, so I've quietly been sitting here waiting for you. The politics have been overwhelming, the humanity and lack of dignity for the survivors heartwrenching, and you're always looking for ways to help. Don't forget that blogs can be a good source of news and information, too. In fact, you might be interested in this
slide show
of NOLA before, during, and after Katrina and the
Waves
Flood hit the Crescent City.
At least you've been knitting quite a lot while watching all that horrible news. It's always comforting to feel the rhythm of the needles click-clacking in your hands when emotions run high or low. Your
Aprikot
Raspberry Jacke is so close to being complete, and your Vogue short sleeved top looks like it's coming along well -- aren't you almost done with the back piece? Maybe you'll let me post some pictures soon.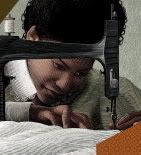 I noticed you went to an award winning play called
Intimate Apparel
with your friend Nichole. Sounds like fun; you went out to dinner at a new restaurant called
Crow
, there was a stitch 'n bitch beforehand where you met lots of other knitters, and you gave the play a great review. The stitch 'n bitch was organized by that new yarn shop downtown called
So Much Yarn
you've been meaning to go to; now that you've met the owner, Lauren, and seen how friendly she and her employees and friends are, I'll bet you'll go check it out!
While you've been away, you've had some interesting visitors. Naturally, I took messages. One of them came by looking for "obsessed with my boobs;" thought you might get a chuckle out of that one.
Keep knitting and don't forget about me.
Yours,
Blog