Amelie's ear infection didn't clear up all the way, so we just finished Round Two (ding! ding!) of antiobiotics. She's also teething again. Equals not much sleep for mama. On top of that, I'm applying for a scholarship for National Board Certification. Yes, I like being on the brink of insanity, what about it? In knitterly news, I am almost done with the back piece of Wren, and just need to pick up a skein of cheapo wool to seam up Excellent. The bulky yarn it's knit with would make very chubby seams.

Someone donated a bunch of brand new 2007 calendars to our staff and there were a couple of page-a-day knitting calendars left over. Leave a comment if you would like either of these... photos hotlinked to amazon for info/reviews...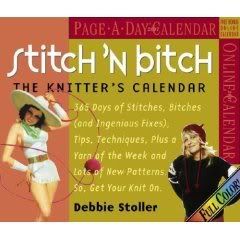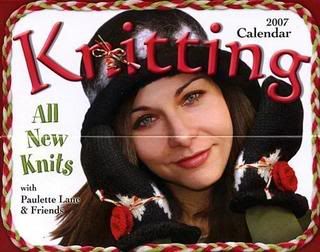 Finally, maybe it's the sick baby, but I've been feeling quite domestic lately. I've been baking, cooking more, spring cleaning, etc. when I've had a moment or two. Tonight's dinner included this lovely, simple (thanks to my buddy Cuisinart) Leek and Potato Galette that I've spotted floating around blogland recently. Yum.