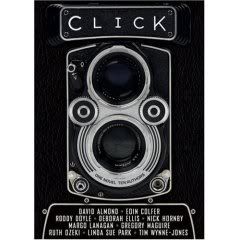 Reading: Click, by Nick Hornsby. I'm pretty sure it was Moni who recommended this Young Adult book on her blog. It's written by ten fantastic authors (including Roddy Doyle, Eoin Colfer, Ruth Ozeki, Gregory Maguire, Nick Hornsby), each taking on a different chapter in the book, all connected and concerning some aspect of a photographer's life. Really well done; I'm captivated by the book but also impressed with the project itself. I think that Hornsby was the editor? Finally, all the proceeds for the book go to Amnesty International. What's not to love?
Reading: Breakfast, Lunch, Tea: The Many Little Meals of Rose Bakery, by Rose Carrarini. This recommendation must've come from Rangiswan. What a lovely book! It's a glimpse into the life, philosophy, but mostly the recipes, from a French bakery/cafe. They are very intentional about preparing simple, delicious food from local and organic sources. My friend is leaving for Paris in a week and I hope she'll go there, just so I can live vicariously.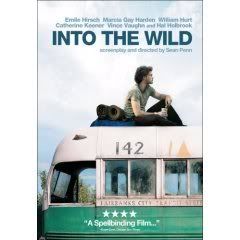 Watching: Into the Wild on DVD. I didn't read Krakauer's book; it just seemed so Bestseller List, which has often been a big turn-off for me. Now I wish I had... the movie is haunting me a couple of days after watching.
Avoiding: Report cards. Bah. They go home on Monday, and I've got a good chunk of them finished, but I'm feeling a sort of emotional stall-out after the stress of finishing my portfolio. Spending loads of time with the Peanut; today we tried
Play-Doh
for the first time! She kept wanting to taste it, and Wikipedia tells that the exact recipe is a secret, but the ingredients list sounds pretty safe, sooooo.... I'm trying to teach her not to eat things that are not food, but also trying to have fun. The eternal struggle! hahaha.