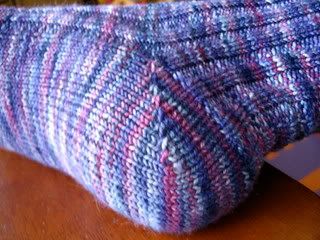 I've been off work this week (can I get an amen) and keeping myself busy with all those things we do (eye exam, teeth cleaning, organizing baby's boatload of stuff, house cleaning, et cetera). But I've also been very occupied with reinventing the wheel.

Sneak peek at sock numero uno of the pair...
Koigu madness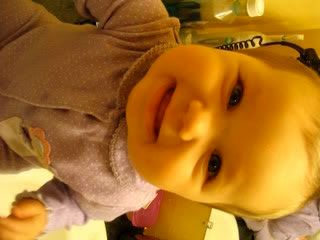 We were supposed to have a yucky, rainy week here but it has turned out to be quite mild and, dare I say, sunny. Yesterday, Peanut and I walked for three hours in the neighborhood with various friends. Like a relay race. Started out with one mama and baby, ended with another. Didn't mean to be out that long but it was beautiful out! We had fun! Now, off to the aquarium, perhaps?